Home Remodeling Services & Commercial Remodeling
Welcome to Full House Remodeling in Houston TX,  a home remodeling that provides quality services to preserve the well-being of our customers and solves their household needs. We specialize in repairing, installing, and remodeling gutters, windows, bathrooms, kitchen, patio, flowing, landscape, and many more. We only use the highest quality of materials and hire the best people who are highly trained in handling any kinds of home remodeling services. As a company with years of experience in the industry, we strive to provide competent and affordable home remodeling services in Houston, Texas by following the highest standards of service and maintaining the reputation we created through time.
Home, Kitchen & Bathroom Remodeling Company in Houston, Texas
10% off for first time customers
Contact us today to schedule an appointment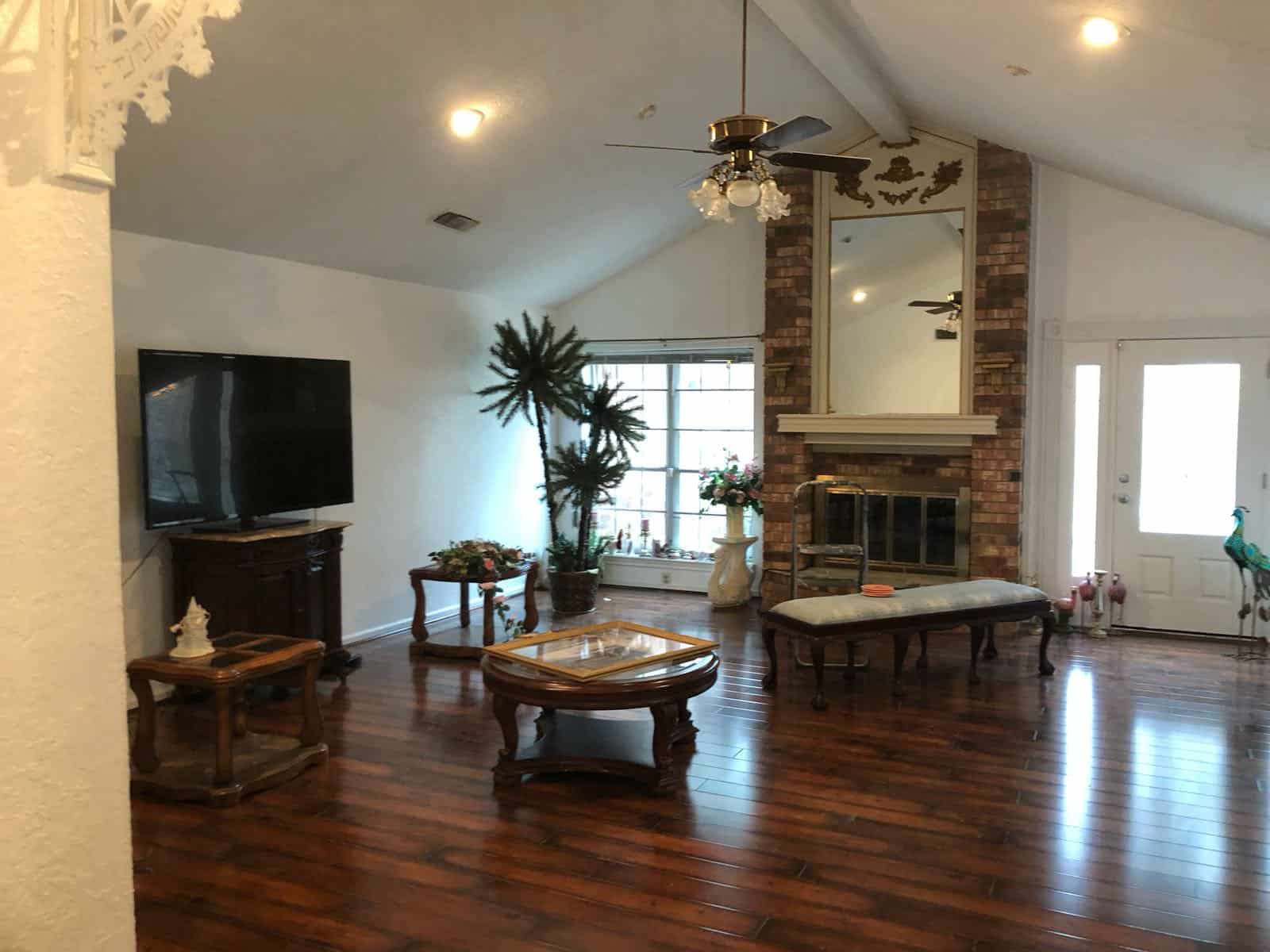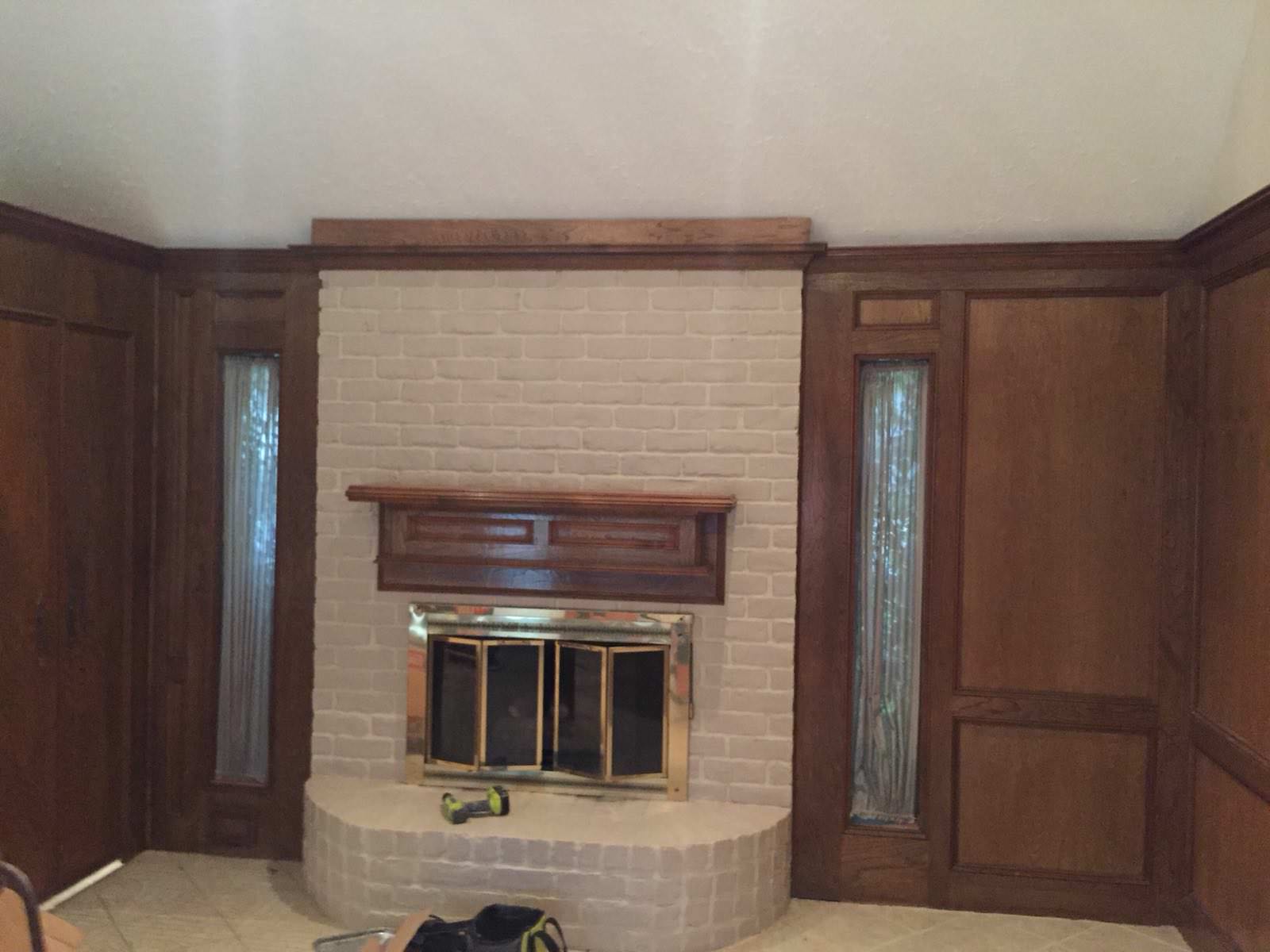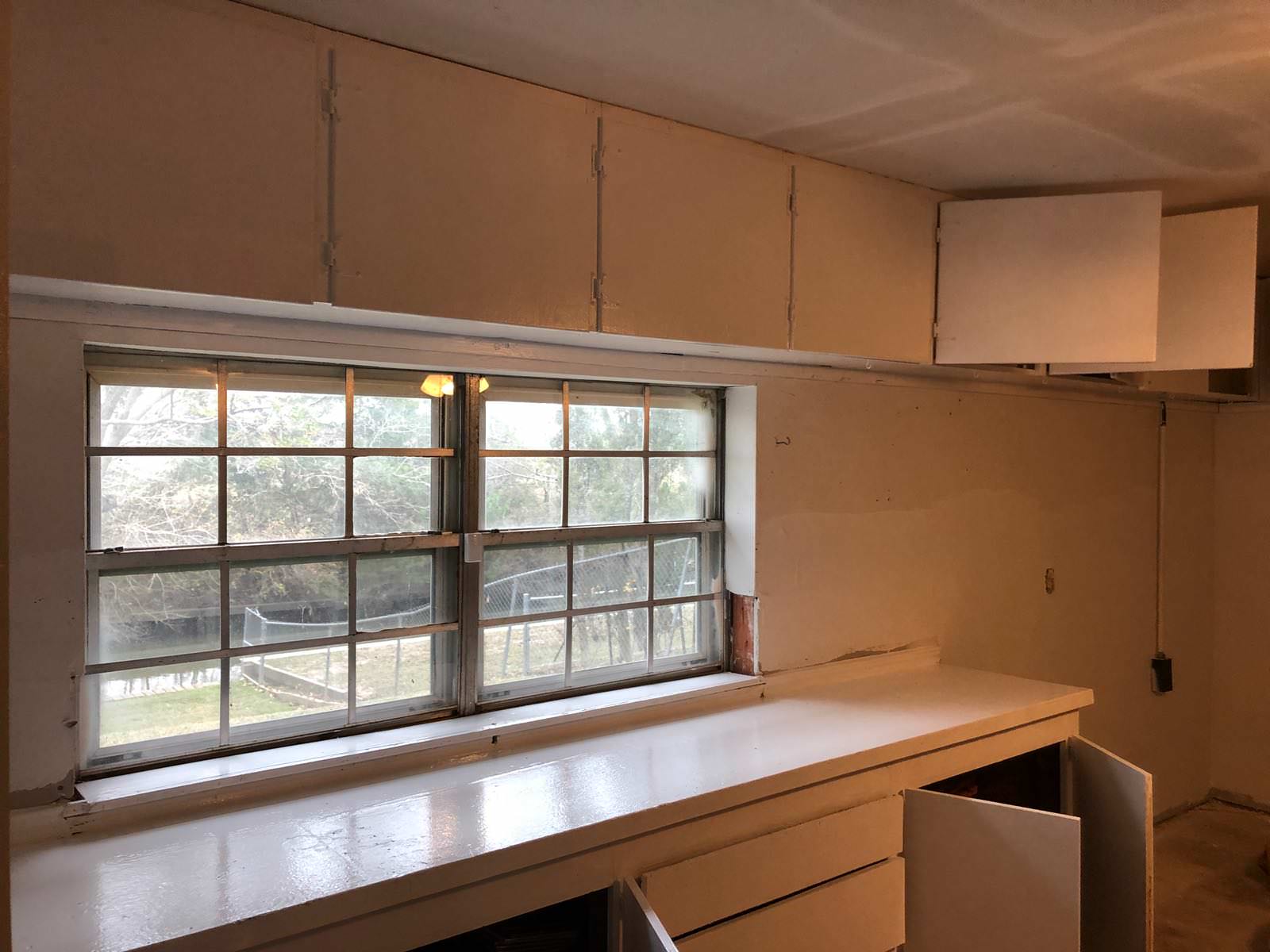 Professional

 House Remodeling Company

in Houston Texas
The Home Remodeling Difference
We believe in Full House Remodeling that homes are considered to be a reflection of the lives of the people living in it. This is the reason why we take a lot of time in getting to know our clients who want to remodel a portion of their home structure or even the entire building. We do have a set of plans for every remodeling service, but we always ask the homeowner's idea and work together to fulfill their needs and deliver the exemplary experience. After all, home remodeling is not just about installing a new sink or tearing a wall. It is the decision and goals that homeowners want to achieve for their valued homes.
Moreover, our high-quality services in Full House Remodeling are fuelled by our passion and dedication to serving every homeowner in Houston, Texas. These individuals are highly trained in dealing any kinds of home remodeling services and are friendly professionals who will assure an exceptional customer service all throughout. In addition to that, our company is available 24/7. Therefore, you can always call us anytime to book an appointment or discuss the type of renovation services you want for your lovely home.
Giving the Best Remodeling Experience
Full House Remodeling in Houston, TX has a mission to provide the best home renovation experience to clients in Houston, Texas. We want to maintain every homeowner's residence while improving and increasing their quality of life.
The moment you call us for a home remodeling service, we will assign someone to discuss the options you need to know. We will also assist you with our expert technicians who will consult, assess your home, and provide appropriate remodeling services. Just let us know what you need or what you want, and we will work on that right away.
At Full House Remodeling, we have a team of professionals who are in-house designers, carpenters, landscapers, and home renovation experts. These people will help you conceptualize your plans and make it into a reality. They will be with you from the moment you sign the contract until the project completion. They only use the best materials and tools to build the home you deserve. Our services also come with a product and service warranty, so you need not worry about the unexpected damages that might happen.
Zip Codes that we Covers:
77002, 77003, 77004, 77005, 77006, 77007, 77008, 77009, 77010, 77011, 77012, 77013, 77014, 77016, 77017, 77018, 77019, 77020, 77021, 77022, 77023, 77025, 77026, 77027, 77028, 77030, 77031, 77033, 77034, 77035, 77036, 77038, 77040, 77041, 77042, 77043, 77045, 77046, 77047, 77048, 77050, 77051, 77053, 77054, 77056, 77057, 77058, 77059, 77061, 77062, 77063, 77064, 77065, 77066, 77067, 77068, 77069, 77070, 77071, 77072, 77073, 77074, 77075, 77076, 77077, 77078, 77079, 77080, 77081, 77082, 77084, 77085, 77086, 77087, 77088, 77090, 77091, 77092, 77093, 77094, 77095, 77096, 77098, 77099, 77201, 77336, 77339, 77345, 77357, 77365, 77373, 77375, 77377, 77379, 77386, 77388, 77407, 77429, 77433, 77447, 77449, 77478, 77484, 77489, 77493, 77504, 77506, 77587
They are extremely trustworthy and knowledgeable
My entire experience with Full House Remodeling exceeded my expectations. The frequent communication and attention to detail amaze me so much that I want to avail the company's services again for any home renovation plans in the future. Full House Remodeling has a systemized approach from the beginning of the renovation project until its completion. Their office staff and technicians work together to provide an outstanding result, and they make sure that the things I want for my home are met. I would definitely recommend this company for any home renovation services. They are truly one of a kind. – Bob A
Absolutely Exceptional!
I loved how Full House Remodeling created a beautiful kitchen for my home. Everything I conceptualize turned into a reality. The company's crew are very helpful and friendly. They make me comfortable all throughout the process, and they make sure that I know what they will do to my kitchen from the start of the renovation until completion. There was never a day that I missed their call, and I am very much satisfied by how Full House Remodeling delivered their services. I hope that they will continue to provide quality renovation services at a reasonable price. – Olivia C
Professional, experienced, and determined
I would like to personally say THANK YOU to the staff and technicians of Full House Remodeling. My experience with them was superb. They renovated my kitchen, flooring, and patio. It was a lot of work, but they manage to provide top-notch remodeling services. From the type of materials to use, to the design and actual execution, Full House Remodeling never failed to communicate and provide a detailed information on the work that they will do. They always seek my approval, especially when it comes to costs and service charges, and their expertise really shows in the workmanship. I am happy that I called Full House Remodeling. They are the best home renovation specialists. – Clark S
The homes and remodeling jobs they do are GORGEOUS! I'm a Realtor and work with Full House often. I've watching them completely gut multiple homes and design/remodel the entire place, from plumbing, foundation, flooring, sheetrock, cabinetry, counters, kitchen, baths, roofs, windows, fencing, and foundation. They do it all and are really easy to work with.
Full House Remodeling Houston has been exceedingly polite, timely and helpful, and very patient. They did a great job. Helped us get one step closer to our dream home.
Malaysia Zeke
17:34 12 Jan 20
Don't go to any other company for your home repair needs. Full House Remodeling Houston company is Super professional, generous, and straight forward!!
Jenny Doyle
09:58 08 Jan 20
Had a pretty good experience, top quality work and very accommodating. I think the price was a bit high compared to other places but you get what you pay for - they turned my bathroom from the most hideous room in my house to the most gorgeous. Definitely would recommend Full House remodeling Houston TX!
Amanda Bryant
09:16 21 Dec 19
Excellent work! I was very pleased with the attention from Full House Remodeling Houston TX and their ability to answer my questions. Highly recommend!!
Jody Mitchell
12:54 20 Dec 19
Really nice people!! They do fantastic work. I absolutely love my new remodeled kitchen , wow it looks so beautiful. will definitely call Full House Remodeling Houston TX again for my bathroom remodeling !!
Deck Merreli
14:04 19 Nov 19
Excellent service by Full House Remodeling Houston TX!!! I just wanted to drop a quick line about how great of job your team did on our roof. It looks amazing! Our neighbors might be calling you soon!
Derrik Nanson
06:34 08 Nov 19
Full House Remodeling Houston TX did a great job with my two bathrooms and 1 kitchen. They are qualified, detail oriented. Their team helps with some of the design decisions. My house was well cared for and kept clean throughout the remodel and everyone was reliable and good to work with. I have full confidence in the quality of the work."
Bailey Deblaquiere
12:12 30 Oct 19
You will not get a better crew than Full House Remodeling Houston TX. They are experts and very skilled at what they do..Definitely recommend them to my friends and neighbors!!
Gabriele Rummings
13:37 20 Oct 19
The professionalism and quality of work they provide is outstanding ! Full House Remodeling Houston TX company is simply The best. You will not be disappointed.
Tomkin Bulkeley
07:20 11 Oct 19
After one estimate only, I decided to remodel my kitchen and dining room with Full House Remodeling Houston TX. They did our full master bathroom demo and remodel. We got rid of a large tub and instead added a big shower with a window...They were wonderful, and we are now doing our third project with them! Thank you to Guys! Highly recommended them for any home remodeling...
Bren Calkin
06:35 09 Oct 19
I had five star take care of my master shower. Full House Remodeling Houston TX did a fantastic job. I love the results. Would use them again!!
Frankie Lindsey
11:34 27 Sep 19
Full House Remodeling Houston TX were an absolute delight to work with! As first time homeowners, we were nervous and excited about starting a remodel project. We were clueless about all the small details of planning such a project. They walked us through it all and step-by-step. They actual work was beyond our expectation. They ensured the work was done correctly and done in a timely fashion. They simply were great to work with.
Saul McDonald
10:34 25 Sep 19
I would recommend Full House Remodeling Houston TX to anyone !! They did a complete gut and renovation of my apartment and I could not be happier with the results. My apartment went from being dark, dated and closed to modern, open and bright.Their prices were fair and the project was completed within schedule... Best Service ever!!
Guillermo Ayres
16:58 23 Sep 19
I am very happy with Full House Remodeling Service. Their team is very professional and I am very satisfied with the result. I would highly recommend Full House Remodeling Houston TX to anyone out there. Thank You for the fantastic job!
Joel Gould
06:04 13 Jul 19
I feel confident in giving a strong recommendation for full House Remodeling in Houston TX. One of 3 contractors who bid on removing my claw-foot tub and installing a walk-in shower and remodeled a master bedroom. They remodeled it with all new items.If you are looking to have any of your rooms remodeled then, call Full House Remodeling Houston TX Company! You will not be disappointed!
Katherine G Breckenridge
09:51 03 Jul 19
I was so nervous about finding a professional contractor in the Houston area that I could trust to remodel my kitchen, but I'm so thrilled that I found Full House Remodeling Houston, TX! They did an outstanding job with all the features of the remodel. The countertops and cabinets turned out fantastic. Highly recommend Full House Remodeling to anyone looking for a contractor in Houston.
Craig Neilson
08:47 11 Dec 18
Great job, they redo my kitchen and 2 bathroom and I'm super happy. Price was good and they did exactly what they promised.Thanks
Sharon Amos
20:39 26 Nov 18
Full House Remodeling came to me by way of a referral to do some quick patch and paint work within a tight time crunch. We spoke briefly about all of the fixes I would like done but didn't think I could afford to do at the time or that could be finished in time. Besides getting the basic job done quickly, they were able to patch and set up other areas for future finishing. Ben also had some good design ideas to improve the look of the place. I'm a simple guy, so I haven't taken advantage of his advice yet, but should I decide to go that way, I feel confident that they'd do a terrific job.Ben also was able to help me out with a couple of other home issues by way of excellent referrals, again within the limited time crunch. I really appreciate their professionalism and dedication to their customers. Jobs done for now, but I'm sure we'll be in touch again.
Buena compañia y buenas personasHonesta compañia y buenorecio
Carlos Colop
22:46 17 Oct 18
Great experience! We love our new kitchen created by Full House Remodeling! They did everything exactly as we wanted. We truly appreciate the professionalism of every member of the team. Would gladly recommend them to anyone!
Grace Wilson
12:30 03 Sep 18
We had a great experience with Full House Remodeling! They completely transformed our old kitchen in two weeks. We are extremely happy with the final product. Highly recommended!
Nina Turner
12:23 29 Aug 18
We had new bathroom completed in 3 weeks. The whole experience was professional and efficient. We are really pleased with the end results. Highly recommended!
Nelson Hill
12:28 13 Aug 18
I am a residential Realtor in Houston and have worked with Ben for approx 10 years. Not only is he an incredibly talented designer and remodeler/builder, he is a very personable and easy to work with. He has gutted multiple residential homes and turned them into something spectacular and gorgeous - Houzz worthy! He is very "hands on" and prides himself in the fine details. He likes to work with the owner giving options and suggestions until everyone is satisfied and excited with final choices while sticking within budget. He stands by his work and I feel he goes above and beyond for everyone. I can't say enough about him and his pride for what he does. It truly shows. I've included a couple "before and afters"
Extremely satisfied with the quality of work! They finished the work within a time frame. Hassle free work at competitive costing. I would highly recommend them to anyone looking for a great renovation.
Annie Dcruz
11:49 27 Jul 18
Very happy with this remodeling company! A few months back I decided to use the services of this company for my kitchen renovation project. And I was pretty happy with the service I received. Great experience!
Sophie Williams
12:11 18 Jul 18
Full House Remodeling team was great. i highly recommend on them for all remodeling services for your home.
Barbara Clark
08:22 11 Jun 18
Mike and his team were truly great. The highest compliment I can give is that they treated my project like it was their own kitchen and bathroom. I tend to nitpick little issues I see, and typically do most work myself since no one else would put in the effort to do the project as well as the homeowner. Mike's team left no room for nitpicking. The finished product was perfect, and I can't say enough good things about them. Our project was pretty large, a new kitchen and a closet that was turned into a bathroom. Everything turned out immaculate. If you're thinking of redoing a kitchen or bathroom, I would not even consider anyone else.
Mike and his team at Full House Remodelling did a great job on our kitchen remodelling project and we really enjoyed working with them! They were professional, friendly, and thorough. Their kitchen designer showed great attention to detail, the vendors they worked with provided quality materials, and the crew was outstanding. Communication was excellent throughout the process. They provided a proposal for the total cost up front, and although it was a little more than we initially wanted to spend, it was nice to have a guarantee that the project would not exceed this amount. We are very happy with our new kitchen and I will definitely consider using them for future remodelling projects! I would not hesitate to recommend them to friends, family, and neighbours!
ava sharma
05:22 07 Jun 18
I had been dreading having my master bath remodeled, but Full House Remodeling banished all my fears with professionalism, organization, and, most of all, a dedication to my satisfaction. From the first meeting, Mike laid out the project start to finish, promising no surprises in quality, schedule or cost, and he delivered on that promise. The team members worked together seamlessly to provide excellent design and construction, with quiet, clean workdays and a minimum of fuss for me. And all was done in a surprisingly short time! I was delighted with the quality of the work and materials, and, most important, I am delighted with the finished bathroom which was affordable but is high-end, elegantly updated yet warm and inviting. Excellent service, excellent results, with a cost that was not at all unreasonable.
Devweb Technology IT & BEST WEB,SEO,PPC,SMM Company
07:28 06 Jun 18
I have had two remodels completed by Mike and his excellent crew in the last year and a half. I have been very pleased with both of them. The work was excellent, the design was effective, and the crew itself is hard-working and I trust them in my house. They were polite and thoughtful of me, and their work was clean and beautiful. Mike has been very supportive and helpful in my decisions and my future planning. I would most certainly recommend this team to anyone wanting excellent work done in their homes
vijaya reddy
06:16 06 Jun 18
This project turned out even better than I had imagined. Our kitchen was a complete gut job. We re-did everything: new layout, lighting, appliances, floors, cabinets, counter tops and sink. Mike and his crew were amazing! They finished a weeks ahead of schedule and did an excellent job! Their quality is top notch. I would highly recommend using them.
Stefen Truker
05:37 06 Jun 18
Mike and his crew were great! The bathroom turned out beautiful and we are loving the new space. Friends and family have also commented on how great it turned out. The crew showed up on time, and were great about cleaning up and protecting the home. We could not have been happier with the recommendations for tile, fixtures, glass, stone, etc which Mike put us in contact with. A pleasure to deal with, and would definitely hire again for other future projects. Being a home inspector by trade, I was skeptical that any contractor could live up to my standards and attention to details. I am extremely happy with how everything turned out.
Elizabeth Jackson
08:17 01 Jun 18
Our 1983 style kitchen was in need of a complete overhaul. Full House Remodeling did an excellent job taking care of everything from the complete gutting, knocking out a wall, re-wiring electrical, plumbing, carpentry, drywall, tile, floor, cabinet, countertop, and appliance installation. We felt confident with Mike and the crew bringing our new kitchen to a reality. Thanks guys! I feel like I'm cooking in a celebrity chef's kitchen now!
Jennifer Jackline
08:01 01 Jun 18
I recently used Full House Remodeling for a bathroom remodel. The entire team was great from the first visit to help me plan the remodel all the way through to the final activities of hanging mirrors and shelves. Everyone did an awesome job and I couldn't be happier with the results. The remodel involved removing walls, replacing all major fixtures (tub, shower, vanity, lights, etc.). The guys were on time each morning and cleaned up the rooms before leaving each day. Mike did a great job overseeing the entire operation. I highly recommend Full House Remodeling!
Natalie Dunn
14:21 31 May 18
These people are the best! They did our entire house and me and my wife are really happy with their work.
Donald Brian
20:17 09 May 18
Great service, great people, and wonderful work.
Henry Fredma
17:24 03 May 18
Great work! I had my entire kitchen remodeled. I love it! They did a really great job!
Royce Leoham
17:28 02 May 18
Full House Remodeling - literally, we had a full house remodeling and these local guys from Houston helped us, explained to us everything from planning to actual construction. They are THE BEST contractors! I will definitely recommend you guys to my friends. Great job
Richard Byrne
22:04 18 Apr 18